Find Your Y. Get Involved.
The YMCA is known as the Young Men's Christian Association. We are a non-profit organization that offers a variety of programs and services to promote youth development, healthy living, and social responsibility. One of the core areas of focus for the YMCA is providing programs that help individuals of all ages learn new skills, build confidence, and achieve their full potential.
Membership Benefits
With the Y, you're not just a member of a facility, you're part of a cause. With a shared commitment to nurturing the potential of kids, improving health and well-being, and giving back and supporting our neighbors, your membership will not just bring about meaningful change in yourself, but also in your community.
Unlimited Access
Access to all YMCA locations across the US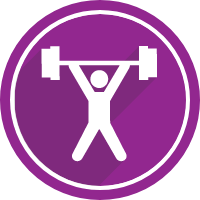 Coaching & Training
Get a free personalized wellness plan
Child Care
Free child care while you work out
Family Savings
Discounts on swim lessons, camp, sports, & more
Available Group Exercise Classes and Pool Schedules
Why Give to the Y?
The Henderson County Family YMCA provides financial assistance to youth, seniors, individuals and families that need access to a health and wellness facility but cannot afford the cost of membership or programs like Summer day Camp, Swim Lessons, or Youth Sports.
Donations can also be designated to help provide unique programs like Safety Around Water (teaching all 3rd Graders in Henderson County water safety and swim lessons) or sponsor specialized programs developed to help individuals in their fight against Parkinsons and other neurological diseases that negatively impact physical ability and overall quality of life.
By donating to the YMCA, you are investing in the health and well-being of your community to help create a brighter future for all.
Stay Curious
Sign up for our monthly newsletter for all the latest happenings at the Henderson County Family YMCA